---
The marijuana industry is so new and growing so fast that it's easy to find yourself with personnel problems. If you're short-staffed, we can help you find the personnel you need to keep your business running smoothly.
We can also help you comply with the numerous regulations related to your employees, such as workers' comp, unemployment insurance, state and federal taxes, and more.
The Growing Market for Cannabis Jobs in Denver
At a time when jobs are scarce and many people find themselves out of work, you'll be glad to hear that there's one industry that continues to grow.  With the federal legalization of hemp and more states passing laws to legalize marijuana for medical and recreational purposes, the cannabis industry continues to expand, offering job opportunities in a wide range of disciplines.
You might not think you're qualified to work in the cannabis industry, but Ms. Mary Staffing is adept at helping candidates find the perfect positions, whether they're transferring from another trade or simply interested in starting a career in this exciting growth industry.  Now, more than ever, is a great time to consider what you stand to gain by seeking challenging and rewarding marijuana jobs in Denver.
Open Positions for Every Skill Set
You might be surprised to learn just how many different types of cannabis jobs in Denver are available.  Many people are already aware of positions like budtenders and dispensary staff, but you may not realize just how many disciplines are represented in this complex industry, which includes cultivation, processing, and distribution arms.  The cultivation side requires specialists like growers, trimmers, and budtenders, while the processing arm relies on extraction specialists, chemists, engineers, product manufacturers, packing professionals, and more.  All levels of the industry need people adept at marketing, sales, accounting, administration, and compliance, just for example.
Here at Ms. Mary Staffing we work with a wide variety of businesses and organizations pioneering the way for the rapidly growing cannabis industry. This could be a great way to get in on the ground floor of an exciting start up or to secure a position with an established company. We are looking for people with diverse qualifications to fill our clients needs.
Please use our contact form to send us your resume.
COMMON JOBS WE FILL
Budtender
Extraction
Growers
Trimming
Entry level marijuana jobs
Intermediate level marijuana jobs
Executive cannabis careers
Temporary marijuana jobs
Temp-to-hire marijuana jobs
Part- and full-time permanent positions
Abundant Dispensary Jobs in Denver
The cannabis industry is experiencing unparalleled growth, thanks to changing attitudes and laws surrounding the cultivation, production, and distribution of medical and recreational cannabis.  If you're seeking work in a field where opportunities abound, you have every reason to consider a position with a Denver dispensary.
How do you get started?  Ms. Mary Staffing has all the resources you need to find the perfect dispensary job to match your skills and interests.  With so many dispensaries in and around the Denver area and a shortage of qualified workers, Ms. Mary Staffing has the network in place to connect you with the employers and positions that are just right for you.  If you're not in sync with the typical, 9-to-5 crowd, you'll be pleased to learn that dispensaries offer plenty of opportunities for alternative work hours.  In addition, you'll get to work in a fun and educational environment, where you can gain the knowledge and skills to advance in your profession.
Differences That Make Ms Mary Staffing the Sensible Solution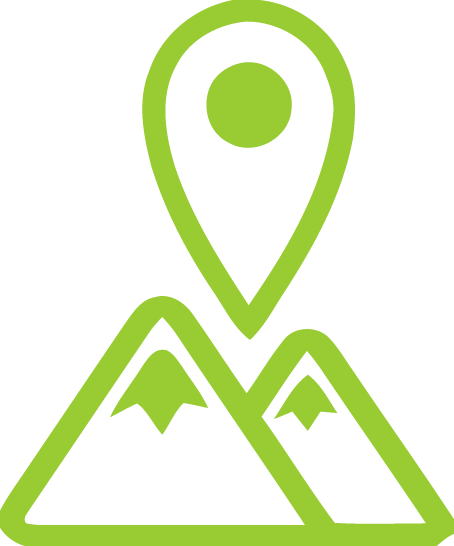 We're a Local Company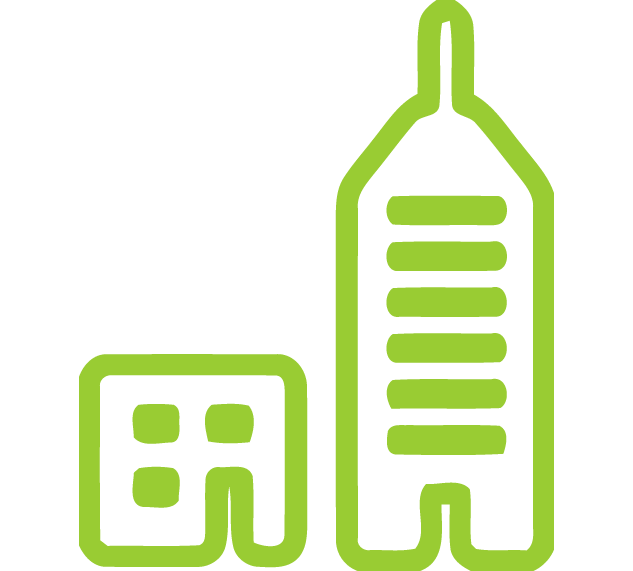 We're not "Too Big" for You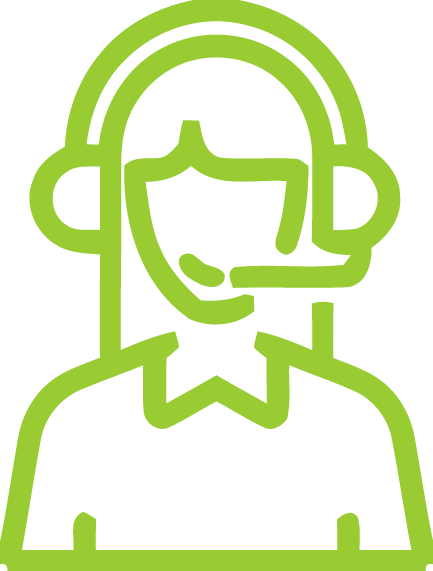 We Still Believe in Customer Service
Request a Quote
Our Dispensary Recruiting Agency Offers flexible options so you can get qualified, screened personnel when you need them and for as long as you need them.
The legalization of marijuana for medical and recreational purposes has left a widening gap between needed workers and qualified professionals. With your business growing at a break-neck pace, you may find yourself struggling to fill essential dispensary jobs. This can leave you understaffed and scrambling to meet the needs of your customers.
Ms. Mary Staffing is the professional partner you need, with the experience and connections to accommodate your every dispensary recruiting need. After all, you're not the only entrepreneur looking to fill marijuana jobs, and you need a competitive edge to nab the best candidates for positions within your organization.
Our award-winning operations are known and appreciated nationwide for delivering the cannabis recruiting services that help businesses to thrive. Whether you need temporary coverage for seasonal upticks or you're seeking contract-to-hire staffing for planned permanent positions, we offer the flexibility you need to scale up operations quickly and conveniently.
Why partner with the experienced marijuana staffing professionals at Ms. Mary Staffing? Here are a few benefits you'll enjoy when you trust us to do what we do best.
The Perfect Cannabis Staffing for Your Needs
There are many positions to fill in any business, and dispensaries are no exception. The good news is, we have the expertise and recruiting network to find the perfect candidates for all of your cannabis jobs. Whether you're looking for talented bud tenders, friendly service staff, knowledgeable accountants and bookkeepers, or experienced HR services professionals, we can provide the temporary or direct placement staffing you seek.
Your business has unique needs when it comes to staffing, an you need a cannabis staffing agency with the unique experience and qualifications to locate suitable professionals to enhance your organization. Ms. Mary proudly manages the hassles of payroll and contract staffing on your behalf so that you can turn your attention to more important business matters.
Quick and Convenient Dispensary Staffing
As an entrepreneur, you already juggle plenty of plates, and the last thing you have time for is sifting through mountains of applications only to find not a single qualified candidate among them. Forego the frustration and wasted time of trying to handle hiring on your own. When you partner with the seasoned professionals at Ms. Mary Staffing, all you need to do is tell us what you're looking for and we'll deliver a short-list of the most qualified candidates for your consideration.
More than Just a Dispensary Recruiting Agency
As a trusted and esteemed marijuana staffing agency, Ms. Mary Staffing takes pride in connecting suitable professionals and employers for mutually beneficial results. We also go the extra mile to reduce your stress with additional services. Understanding regulations related to payroll, as well as benefits, taxes, and more, can take up a lot of your time with laws constantly changing.
When you take advantage of our PEO services, we'll take some of the load off your plate by managing your payroll for you, along with other employee-related paperwork. In order for your cannabis business to flourish, you need to keep your hand firmly on the helm, instead of splitting your attention among concerns that are best handled by experienced professionals. Let Ms. Mary Staffing do some of the heavy lifting for you so you can focus on the important tasks of making your business a success.
The value we provide to our clients is what sets us apart from the competition. We are striving to be the best full service staffing agency serving the marijuana industry. Contact us today to learn more about what we can do for you.
Having issues with your existing payroll? Check out our Payroll Services and the advantages provided for your business and employees.
Payroll can be a job unto itself, especially in the marijuana industry. If you don't have the time, energy, or staff to do it in-house, we can do it for you.
Payroll is a major challenge for any company, and for marijuana companies, it's even worse. There are many taxes and regulations that have to be accounted for, and if you don't do it right, it can cost you in terms of fines and fees. Our payroll solutions help you get it all done, without errors and faster, so you can focus your time and energy on the core of your business.
A professional Employer Organization is a great solution for many marijuana businesses looking for a way to handle payroll. Joint employee status makes it easy for you to give your employees a regular paycheck, W-2 status, and benefits. It also allows us to handle all your payroll and pay the IRS directly so you won't have the 10% cash handling fee the IRS charges. Learn More About PEO Services…
Self-service payroll gives you a one-stop interface to handle all your payroll needs. The automated service makes it easy for you to track all of your payroll-related expenses, including taxes, workers' compensation, unemployment insurance, benefits, and more. Learn More Aout Self-Service Payroll…
Get all the benefits of an HR Department, at a fraction of the cost.
You probably went into the marijuana industry to do something other than employee paperwork. But paperwork is our business, and we're experts at it. Through our PEO services we can handle all the responsibilities of an HR department for you. You'll have the peace of mind knowing it's being handled by experts, and likely for a fraction of the cost to keep it in-house.
Why You Should Let Us Handle Your HR
Peace of mind—you know it's being handled correctly
Lets you put your time and energy where it's needed
Workers' compensation and unemployment insurance covered
Attract and retain the best talent with:

W-2 Status employment
Regular paychecks
Healthcare benefits

Avoid the IRS 10% cash handling fee
Timely tax filing—guaranteed!
We work with PEO brokers and insurance agents looking to break into the marijuana industry.
We offer vital services for businesses in the marijuana industry. You have clients that need those services. Let's work together.
PEO Brokers
Marijuana companies have more reason to work with a PEO than other businesses. With the explosive growth of this industry, and this increased demand, the marijuana business promises to be very profitable for PEOs and PEO brokers. If you want to participate in this market, you need to partner with some companies capable of offering the services marijuana businesses need.
Insurance Agents
It can be hard to find the right insurance package to offer a medical or retail marijuana business. If you don't want to lose that client—and other clients who may hear you can't help marijuana businesses—you need to have access to a variety of solutions. Our PEO option can give your clients access to the right insurance packages at a very competitive rate, along with additional benefits. Working with us will help you serve a wider range of marijuana business clients—and serve them better.
Our mission is to help great people find work with great companies in the new and exciting marijuana industry. As this industry grows and adapts so will we in helping our clients find quality employees to match their needs. Check out our staffing service solutions page to learn more about which package is right for you.
Below are some common cannabis staffing positions we fill:
Accounting
Admin
Budtender
Chef
Consulting
Delivery
Education
Entertainment
Extraction
Growers
Inspectors
Investors
Laboratory
Management
Marketing
Sales
Security
Trimming
Any type of business may encounter staffing concerns, but those in the budding marijuana industry can suffer even greater difficulties when it comes to dispensary recruiting.  Finding reliable and experienced workers to fill cannabis jobs, from store personnel, to cultivation experts, to accountants, is no easy task.  At Ms. Mary Staffing, we're committed to connecting you with the perfect employees for every position within your unique organization.
Our award-winning strategy ensures that you never again have to suffer the setbacks of high turnover or ask loyal employees to shoulder the burden of additional duties because you simply can't keep dispensary jobs filled.  When you need a cannabis staffing agency guaranteed to deliver top-notch candidates with the specialized skills and experience to help you grow your business, contact the experts at Ms. Mary Staffing.
The Perfect Cannabis Staffing for Your Needs
The talented professionals at Ms. Mary Staffing do more than just fill open marijuana staffing requests – we help you to find qualified candidates that work with your specific needs by offering flexible hiring options.  Whether you need to cover short-term vacancies or busy seasons, you want contractors that you can opt to hire permanently down the line in a fluid situation, or you're ready for additional full-time staff for your growing enterprise, our options for contract, contract-to-hire, or direct placement staffing for your marijuana jobs will give you flexibility to address every hiring scenario with ease.
Quick and Convenient Dispensary Staffing
Cannabis recruiting can be an exhaustive process, with every position bringing in hundreds of resumes for you to sift through, most of them unqualified for the job you're offering.  Let someone else do the heavy lifting for you.  Ms. Mary Staffing knows what marijuana industry business owners are seeking and we'll deliver the best candidates for every position, saving you time, money, and frustration.
More than Just a Dispensary Recruiting Agency
As the marijuana industry grows, so do regulations related to payroll, taxes, benefits, insurance, workers comp, and more.  As a harried business owner, you might not have the extra hours in a day to tackle these crucial issues.  If you're looking for a marijuana staffing agency that goes the extra mile, you'll be pleased to learn that Ms. Mary Staffing can handle payroll and other employee-related paperwork for you, leaving you free to turn your attention to the pressing concerns of growing your business.